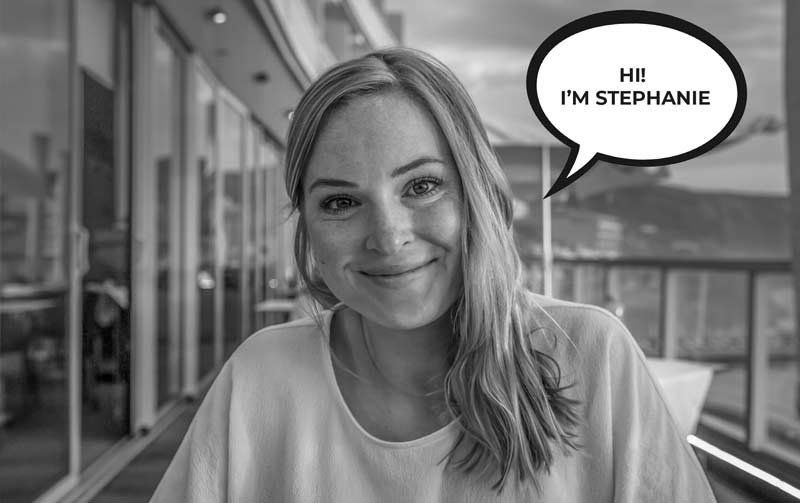 PELVIC  FLOOR THERAPY IN COQUITLAM, BC!
Hi I'm Stephanie Clark and I'll be your pelvic health therapist. I specialize in pelvic floor therapy, pre and post partum exercise, and C-section rehabilitation.  Give our front desk a call today at 604-526-5196 and book your initial assessment.
WHY CHOOSE OUR PELVIC FLOOR THERAPY?

Over 75 five star reviews proves our commitment to delivering best-in-class care. 

Our unique approach to care designed to help you build resilience & reestablish your genetic potential. 

No need to go anywhere else; we have Physio, Chiro, RMT, Kin, & Lifestyle Coaches. We ensure you're paired with the correct practitioner at the correct time. 
MEET COQUITLAM PHYSIOTHERAPIST STEPHANIE CLARK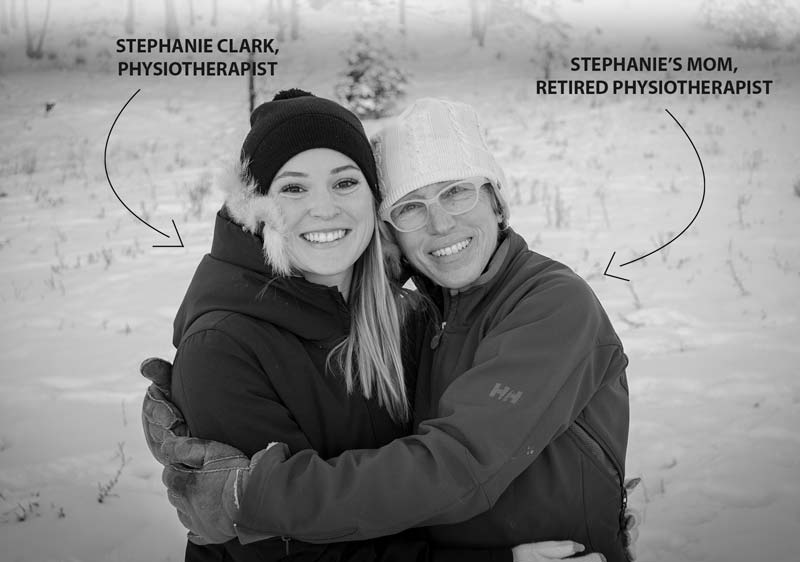 Stephanie Clark, Registered Physiotherapist:
Stephanie Clark is a Coquitlam physiotherapist who completed her masters degree in the prestigious Canadian School, Queen's University. She treats a variety of conditions in all areas of the body including back pain, sciatica, whiplash, concussions, groin pulls, hamstring strains, shin splints, knee injuries, tennis elbow, carpal tunnel syndrome, headaches, and postoperative surgeries. Since graduating she has consistently upgraded her education and is well versed in a multitude of treatment techniques including acupuncture, dry needling, IMS, Mcgill method for lower back disorders, myofascial release, concussion management, pelvic floor therapy, and exercise management throughout pregnancy and post partum. Stephanie also works part-time in our public healthcare system where she rehabilitates patients who have had a stroke, spinal cord injury, and post-op total knee and hip replacements.
Who Does She Treat?
Most often, Stephanie is treating everyday people that suffer from general aches and pains. As a former elite gymnast, Stephanie also enjoys working with a number of high performing athletes. She works with gymnasts, powerlifters, Crossfitters, and more. She also works with numerous families, treating moms, dads, and kids of all ages.  
What You Can Expect:
Stephanie starts each session listening to you, learning more about you, your goals, and your body. During your initial session you'll have up to an hour to work one-on-one with her. With your consent, you will also receive hands-on treatment in your initial session; starting the journey towards your goals. Finally, you will leave with a comprehensive treatment plan, ensuring you build resilience and optimize your body over the long run.

"After trying several different clinics I was skeptical that the pain in my forearm and shoulder could be resolved, but the team at the Coquitlam Wellness Centre is second to none. They have helped reduce my pain tremendously! Today is literally my 38th birthday and I feel amazing! My body moves and performs better than it did years ago. Do yourself a favour and visit them today. Thanks for all your amazing support CWC"* – Ryan Mckenzie

"I've been seeing Stephanie and she is amazing! I love that appointments are 1:1 and that there isn't another client being seen at the same time. Stephanie adjusts the treatment plan for my appointments each time so that it is never boring, while still focusing on the areas that I would like to strengthen. I honestly have such a great time each time I'm in for my appointments. The front desk staff are also super friendly and helpful. This clinic has an overall super welcoming environment and all the staff I've come in contact with have been very welcoming!"* – Fiona Ma

"I have a nagging lower back injury that flares up every now and then. CWC has been the only place to help me get better. The treatment is very thorough. The front desk staff are very friendly and helpful as well. The clinic has ample free parking and offers direct billing which makes the whole experience hassle-free."* – J Lee

"When I first started seeing Jacky for active rehabilitation, I was very nervous and apprehensive due to the fear of aggravating my injuries. I had spent the better part of a year in constant pain and limited physical activity due to fear of additional flare ups. But I was very quickly reassured that my process to recovery would be a gradual and thoughtful approach. Every week I have felt my body strengthening and I have been able to resume many activities such as cycling that I was fearful to even try. CWC has restored my confidence and helped me increase my strength and physical health."* – Adriana Reiher
*Individual results may vary.
WE ARE CURRENTLY ACCEPTING NEW PATIENTS FOR PELVIC FLOOR THERAPY AND OFTEN HAVE SAME DAY APPOINTMENTS AVAILABLE
If you're still not ready to book your initial discovery session, please feel free to book a free 10 min consult with one of our professionals. We'd be happy to talk to you and answer any questions you might have and help to determine if CWC is the right clinic for you.