ICBC ACTIVE REHAB AND KINESIOLOGY IN COQUITLAM
At CWC Sport Therapy we specialize in recovery from car accidents and you can trust that you'll be in the hands of a competent therapist. Our active rehabilitation programs have produced success with hundreds of locals, please feel free to review our extensive list of patient success stories and testimonials. 
Our active rehab programs are fully customized and individualized, ensuring you get the care that you need. Your kinesiologist will develop an exercise rehabilitation program based on your specific injuries, helping you recover from soft tissues injuries such as back and neck pain. 
Our active rehab programs encourage self healing through specific exercises that are conducted under the watchful eye of our therapists. Our team consists of professional kinesiologists who are registered members of the BC Association of Kinesiologists. We serve patients of Coquitlam, Port Moody, Burnaby, Surrey, and beyond. 
All Kinesiology treatments supplied at CWC Sport Therapy are pre-approved and 100% funded by ICBC, given an active ICBC claim. Need relief? Give us a call today at 604-526-5196.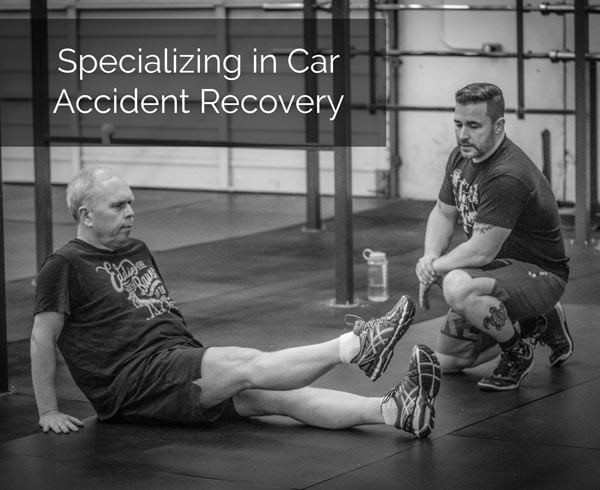 WHY CHOOSE OUR ICBC ACTIVE REHAB & KINESIOLOGISTS?

Over 75 five star reviews proves our commitment to delivering best-in-class care. 

Our unique approach to care designed to effectively eliminate pain & unlock your genetic potential. 

No need to go anywhere else; we have Physio, Chiro, RMT, Kin, & Lifestyle Coaches. We ensure you're paired with the correct practitioner at the correct time. 
MEET COQUITLAM KINESIOLOGIST JACKY CHAN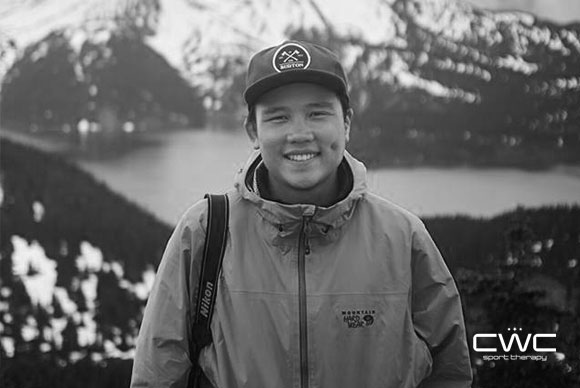 JACKY CHAN, KINESIOLOGIST:
Jacky Chan is a Coquitlam Kinesiologist who graduated from Simon Fraser University. He specializes in active rehab and focuses primarily on improving human movement to bring about the resolution of pain and restore functional movement. Jacky is an integral part of our wellness team and master in improving motor control.   
WHO DOES HE TREAT?
Most often, Jacky is treating everyday people that suffer from aches and pains. He works with numerous motor vehicle victims and ICBC claims. He also works with dozens of high level fitness competitors. 
WHAT YOU CAN EXPECT
It's starts with discovery. Our therapist start each session listening to you, learning more about your goals and your body. During your initial session you'll have up to an hour to work one-on-one with your therapist. Your movement will be assessed and corrective exercises will be shared; starting the healing process and move you towards your goals. Finally, you will leave with a comprehensive treatment plan, helping to ensure the elimination of your pain and optimization of your body.

"Incredibly knowledgeable, professional, and personable. "* – Felicia Juelfs

"Helped me to change my movement patterns, my outlook on exercise and how to prepare properly. To say I'm satisfied with the support, the service and encouragement would be an understatement!"* – Todd Ware

"Within four to five visits I had my range of motion back and no more pain."* – Nancy Page

"Made a huge difference by not only drastically reducing the number of headaches I have but also increasing my overall mobility." * – Cassandra Boone
*Individual results may vary.
OUR ACTIVE REHAB APPROACH
This combination of therapy is backed by empirical evidence and often produces a lasting resolution of pain.

OFFICIAL THERAPISTS OF THE CANWEST GAMES
The CanWest Games are Canada's largest functional fitness event, hosting thousands of athletes and spectators. CWC is a proud supporter and holds the distinctive title as "the official therapists of the CanWest Games".
WE ARE CURRENTLY ACCEPTING NEW PATIENTS AND OFTEN HAVE SAME DAY APPOINTMENTS AVAILABLE
REQUEST A FREE CONSULTATION WITH ONE OF OUR CHIROPRACTIC DOCTORS
If you're still not ready to book your initial discovery session, please call and book a FREE 10 minute consultation with one of our Chiropractic Doctors. They will happily answer any questions you might have and help determine if CWC is the right clinic for you.