WE HAVE OVER 80 "FIVE STAR GOOGLE REVIEWS". SEE THEM ALL ON GOOGLE MAPS
After trying several different clinics I was skeptical that the pain in my forearm and shoulder could be resolved, but the team at the Coquitlam Wellness Centre is second to none. They have helped reduce my pain tremendously! Today is literally my 38th birthday and I feel amazing! My body moves and performs better than it did years ago. Do yourself a favour and visit them today. Thanks for all your amazing support CWC

Ryan Mckenzie


April 16, 2019

Andrea is one of a kind in her profession! Unlike other chiropractors, she takes time working on soft tissues as well as alignment. She's nice and easy to talk to. She cares about her patients and is very knowledgeable. So far she's helped me through a couple episodes of neck/shoulder injuries where other places couldn't. Would highly recommend!

Tannaz Afshar


August 17, 2018

I've been getting treatments from Andrea and Jacky and they are absolutely amazing. The level of knowledge and expertise they bring is unparalleled. They are able to figure out exactly what the issue is and immediately treat the source of the problem. I will not go anywhere else. Thanks guys for giving me my life back!!

Max Beaulieu


April 7, 2018

Friendly and knowledgeable staff provide excellent services. As athletes themselves, the staff understand how the injuries affect you, and work to get you better and prevent new injuries. They also give you the tools to continue your recovery on your own so you don't have to spend all your time in appointments. Their easy to use online booking system allows me to schedule appointments with my preferred practitioners when it work best for me.

Brendan Reddington


April 1, 2018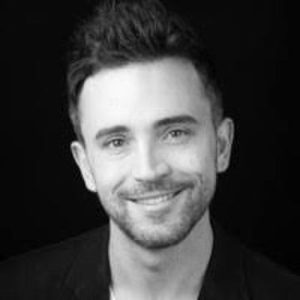 "After trying several different clinics I was skeptical that the pain in my forearm and shoulder could be resolved, but the team at the Coquitlam Wellness Centre is second to none. They have helped reduce my pain tremendously! Today is literally my 38th birthday and I feel amazing! My body moves and performs better than it did years ago. Do yourself a favour and visit them today. Thanks for all your amazing support CWC!"*
"Dr. Shore is incredibly knowledgeable, professional, and personable. Her priority is getting you back on track to being whole again whether it's a short term or long term injury. She's not above referring you if she feels you need another opinion or just that extra bit of attention, which goes to show you her practice is all about you and your health. I couldn't ask for a better chiropractor!"*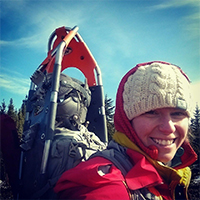 "Hi! From the first time I walked into Dr Andea Shore's office I knew I was going to recover. I suffered a pretty severe neck injury that caused me great physical pain, discomfort coupled with a great deal of anxiety an depression. Dr Shore's bed side manner coupled with her hands-on approach to supporting my recovery are a HUGE reason why I am on track for a full recovery. Dr Shore helped me to change my movement patterns, my outlook on exercise and how to prepare properly. To say I'm satisfied with the support, the service and encouragement would be an understatement!"*
"For well over a year I had been trying to figure out what was wrong with my shoulders, without success. I had a very limited range of motion in my shoulders and was experiencing pain when I moved the wrong way. On the advice of my RMT, I went to see Dr. Andrea Shore, who diagnosed my problem on the first visit – adhesive capsulitis aka frozen shoulder. Within four to five visits I had my range of motion back and no more pain. I am thrilled with the results and would highly recommend Andrea to anyone who has this problem."*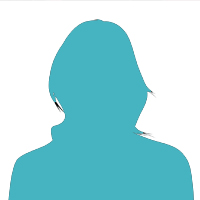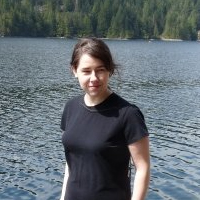 "I have tried many different treatments over the years to deal with migraine headaches. Working with Dr. Shore has made a huge difference by not only drastically reducing the number of headaches I have but also increasing my overall mobility. This is chiro as you have never experienced it!"*
"I've been under the care of Dr. Shore for a few months now, treating me for shoulder, knee and lower back pain. Dr. Sywak is highly knowledgeable, friendly and thorough with her work. She has a different approach from other chiropractors I've seen in the past. She's effective and will take the time to explain why the pain is occurring and give you exercises to help you get back to your activities pain-free. I've seen significant improvements to date, especially in my running activities. I'd recommend Dr. Shore to anyone in a heartbeat."*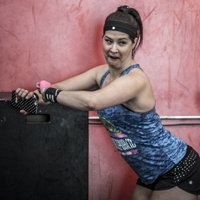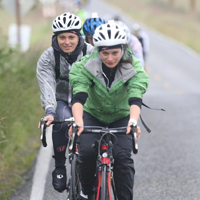 "Had some knee issues that I wanted checked out and a few of my friends had recommended I go see Dr. Shore. I was able to book online (which is always a bonus) and was in to see her quickly. She was very thorough, asked all the right questions and listened to my concerns. She worked with me and my current exercise regime to get me back on track and focusing on what needed strengthening. I would highly recommend seeing Dr. Shore and will continue to visit her in the future."*
"Andrea is an amazing practitioner who utilizes a wide array of techniques and therapies to keep me in tip-top shape. She's always enjoyable to work with and I leave feeling not only physically better but also more positive about my body and any injuries or issues I may be facing. I wouldn't be able to do half the things I enjoy doing as a competitive athlete without Dr. Andrea Shore on my team!"*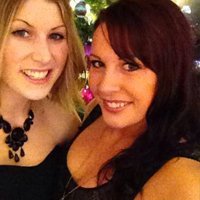 "The staff are extremely knowledgeable and have a noticeable desire to get you into shape to keep doing what you love! I've been treated by Andrea, Tara, and Marshall and I have had great results from all 3. I am a weightlifter as well as a rugby player, so it's important for me to return from injury as quick as possible. I really appreciate their effort to educate me as well as treat me, I always walk away knowing something new about how my body works!"*
I had tried massage, chiro and acupuncture for years in past and received little result so I decided to give it a shot. Andrea diagnosed my injury quickly and helped me to resolve my pain. I noticed a vast improvement very shortly afterward with a treatment plan and exercises that i could work do on my own between sessions. She put the power in my hands and helped me to heal. Unlike past experiences what she said made sense and put the power in my hands to work on my own health instead of many costly visits waiting for the promises of better mobility and less pain to come around but inevitably fail. Andrea has been professional, effective and up front, I highly recommend Coquitlam Wellness Center to anyone sick of living with pain.*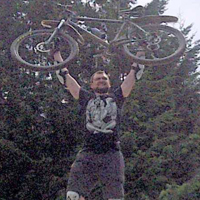 Following a cycling crash, a friend recommended me to Dr. Shore who had previously helped him with a similar injury. I was not very keen on the idea as my girlfriend's experience with physio has been less than stellar – she goes in for quick adjustments multiple times a week and doesn't see much improvement. So I walked into Dr. Shore's office with a "why bother" attitude. In reality, it was the complete opposite – Dr. Shore made a couple of adjustments and I immediately noticed less pain and more range of motion. Furthermore, I was advised to come back no earlier than two weeks later. The hospital doctors said I wouldn't be able to bike for 6-8 weeks, but thanks to Dr. Shore I was biking 3 weeks after my injury. I highly recommend Dr. Shore – she does an amazing job, and doesn't use her customers as a money-grab like some other physiotherapists.*
Dr Shore is an incredible practitioner, she is thorough and as an athlete herself, understands the movements and forces put on the body during training! Whether you are seeing her for physical maintenance as a high level athlete or working through an injury, she will always give you the most information available, perform the best technique to resolve a physical issue and follow up with any exercises that will strengthen the area in question. Top notch Doc, care and facility!*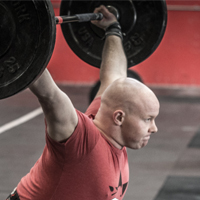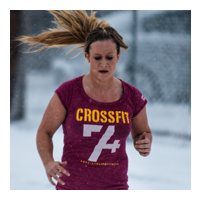 I began seeing Doctor Andrea Shore approximately six months ago after struggling with a chronic shoulder injury. After spending thousands and thousands of dollars on naturopaths, massage therapists, physiotherapists and acupuncturists, I was truly at a cross road. Fortunately, I was referred to Andrea. Andrea is unlike other doctors and sports specialists in that she truly cares about her patients and goes above and beyond to get you the treatment necessary. To make a long story short- Andrea was unsatisfied with my shoulder MIR results and sought a second opinion from a knowledgeable colleague. As predicted, her colleague noticed a discrepancy in my MIR and I am now in the process of awaiting further testing. If it was not for Andrea, I would still be knocking on the doors of various doctors and practitioners trying to get answers. But with Andrea's willingness to go above and beyond- I finally feel like I'm the road to a diagnoses and eventual recovery. Not only is Dr. Shore incredibly knowledgeable when it comes to coping with injury while continuing to Crossfit, but she genuinely cares about her patients and their success within the gym. I highly recommend Dr. Andrea Shore to anyone struggling with training pains!*
I have had a shoulder injury for many years that comes and goes. It originally came from years of swimming. I injured myself as I normally do when I stop warming up or working on stabilizing exercises. I've had a physio for many years and went to see him. He told me to go back to swimming and stop Crossfitting. I was quite upset , as I love what I get out of my CF workouts. I had gone to a chiro before starting CF and he had advised me against it. It was starting to feel like I had no options. Tom, Mike and Errol suggested I talk to Dr. Andrea as she is a Crossfitter as well as a Chiropractor. My meeting and follow up sessions with were noticeably different that my other specialists. She gets it. I left educated, and with a rehab schedule that fit into Crossfit. Short story- I'm feeling great and Dr. Andrea did an amazing job. Thanks!*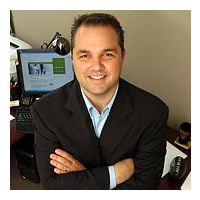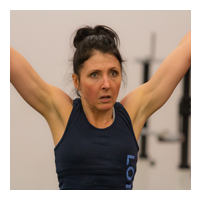 With her extensive knowledge of the body combined with her understanding about fitness, Andrea helped me identify and fix mechanical issues I have had for years but never understood. She really knows her stuff!*
"Dr Andrea Shore is an amazing practitioner. Her experience is quickly revealed as she zeros in on the source of the problem and determines a plan and treatment. She's been a great help to me and my personal training clients."*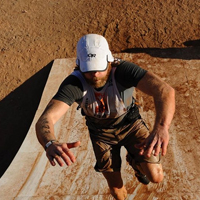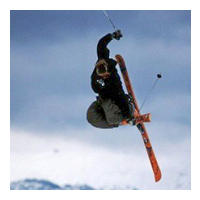 During my time as a sponsored freeskier and avid extreme sport enthusiast I incurred several injuries including multiple reconstructive surgeries, vertebra and disc damage, broken bones, and countless soft tissue injuries. I've been fortunate to work with some of the best rehabilitation specialist that Whistler have to offer and can say with ease that the team at CWC ranks among them! The genuine care, attention to detail, and healing hands of their therapist have produce outstanding results. The team has directly impacted my quality of life and they continue to help me progress on a regular basis. In fact, I make a commitment to go once or twice a week for regular maintenance and ongoing improvement. I would highly recommend the Coquitlam Wellness Centre.*
I've been seeing Dr. Shore for around a year off and on now. The treatment which she provides is some of the best I've ever received. After having surgery on my ankle, it seemed nothing helped the pain and lack of range of motion I was having. After seeing Dr. Shore, the pain started to go away and the range of motion grew. It's not an instant cure she provides, but she sets your body right to make sure you have a healthy recovery. You definitely won't be disappointed with her, or the treatment she provides.*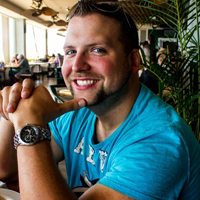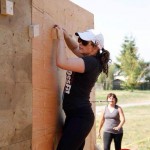 Andrea Bath really knows nutrition and has a fantastic, balanced approach! She is easy to talk to and very insightful, brought ideas to our first meeting that I can use right away.*
Thanks Again!
I went into Coquitlam Wellness Centre after issues with my hip during a Crossfit class and I was very happy I did. Dr. Andrea Sywak was very thorough with her assessment of my issue and quickly explained what was going on. She was able to work on my hip and provide me exercises to strengthen it. Dr. Sywak is a caring, kind and knowledgable chiropractor and I highly recommend Coquitlam Wellness Centre.*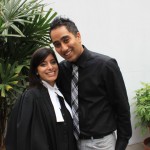 I have been seeing Andrea for a few months now at the recommendation of one of the coaches at my gym. I have had ankle and knee issues for years and have been to chiropractors and physiotherapists before without much luck. Andrea took the time to treat me and recommend specific exercises I could perform at home and at the gym. I have seen remarkable improvements since first seeing Andrea and know I will continue to do so while following her plan. Andrea is equally friendly and professional; someone I would recommend to anyone who is looking to improve their physical performance and over all well-being.*
When it was first suggested to me to see a chiropractor, I didn't know if it would be a right fit since I always thought of chiropractors as "back doctors". My issue was with a groin strain. But I had been trying to rehab my injury for almost two years through registered massage therapy and physiotherapy and had hit a standstill. Andrea fixed me in two months and has also helped reduce the risk of re-injury through exercises and education. Next time I get injured, I'm going straight to Andrea first!*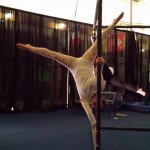 *Individual results may vary.