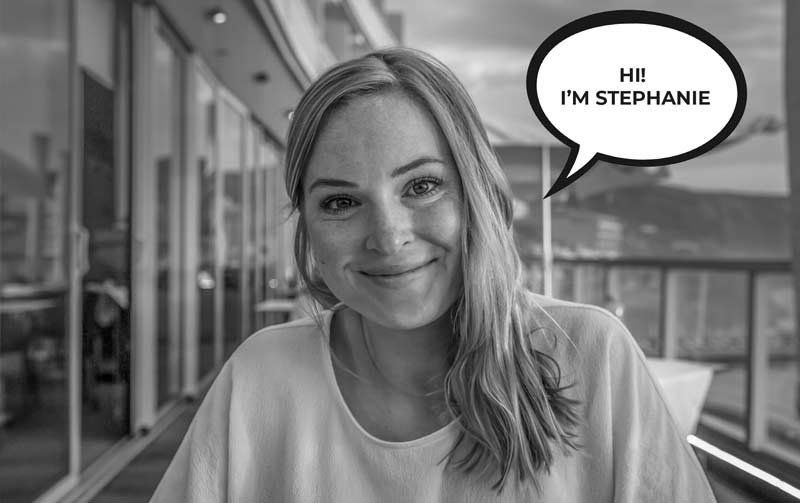 BEST-IN-CLASS PHYSIOTHERAPY IN COQUITLAM, BC!
Our Registered Physiotherapist, Stephanie Clark, delivers best-in-class physio care to patients of Coquitlam, BC and beyond. Need relief? Give us a call today at 604-526-5196.
WHY CHOOSE OUR PHYSIOTHERAPY?

Over 75 five star reviews proves our commitment to delivering best-in-class care. 

Our unique approach to care designed to effectively eliminate pain & unlock your genetic potential. 

No need to go anywhere else; we have Physio, Chiro, RMT, Kin, & Lifestyle Coaches. We ensure you're paired with the correct practitioner at the correct time. 
MEET COQUITLAM PHYSIOTHERAPIST STEPHANIE CLARK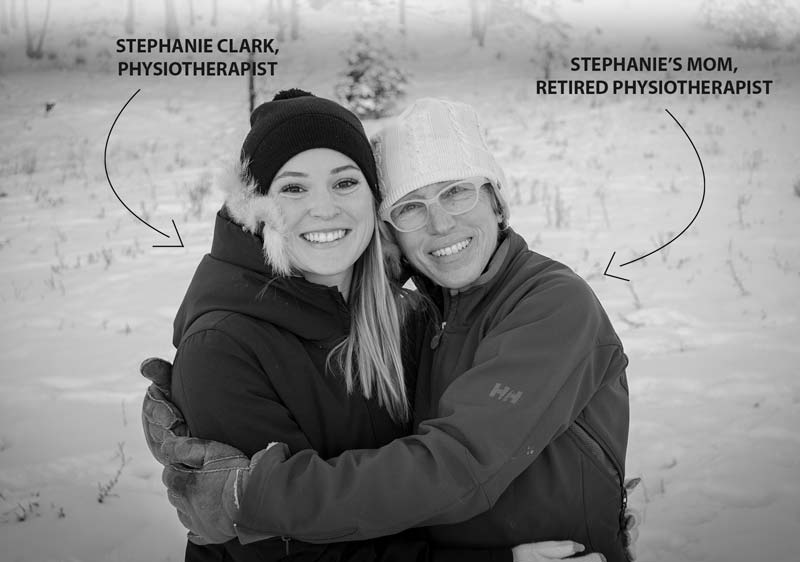 Stephanie Clark, Registered Physiotherapist:
Stephanie Clark is a Coquitlam physiotherapist who completed her masters degree in the prestigious Canadian School, Queen's University. She treats a variety of conditions in all areas of the body including back pain, sciatica, whiplash, concussions, groin pulls, hamstring strains, shin splints, knee injuries, tennis elbow, carpal tunnel syndrome, headaches, and postoperative surgeries. Since graduating she has consistently upgraded her education and is well versed in a multitude of treatment techniques including acupuncture, dry needling, IMS, Mcgill method for lower back disorders, myofascial release, concussion management, pelvic floor therapy, and exercise management throughout pregnancy and post partum. Stephanie also works part-time in our public healthcare system where she rehabilitates patients who have had a stroke, spinal cord injury, and post-op total knee and hip replacements.
Who Does She Treat?
Most often, Stephanie is treating everyday people that suffer from general aches and pains. As a former elite gymnast, Stephanie also enjoys working with a number of high performing athletes. She works with gymnasts, powerlifters, Crossfitters, and more. She also works with numerous families, treating moms, dads, and kids of all ages.
What You Can Expect:
Stephanie starts each session listening to you, learning more about your pain, your goals, and your body. During your initial session you'll have up to an hour to work one-on-one with her. With your consent, you will also receive hands-on treatment in your initial session; starting the healing process and moving you towards your goals. Finally, you will leave with a comprehensive treatment plan, helping to ensure the elimination of your pain and optimization of your body.
Steph's Beliefs:
"Rehab is not about "fixing" but providing you the encouragement and education to empower you to help yourself. Through active listening, education and movement, I will help you get back to doing what you love."

"After trying several different clinics I was skeptical that the pain in my forearm and shoulder could be resolved, but the team at the Coquitlam Wellness Centre is second to none. They have helped reduce my pain tremendously! Today is literally my 38th birthday and I feel amazing! My body moves and performs better than it did years ago. Do yourself a favour and visit them today. Thanks for all your amazing support CWC"* – Ryan Mckenzie

"I've done Chiro with both Dr. Shore's (Andrea and Mason) and they are both incredible. Andrea has helped me work through multiple chronic issues that I didn't think I could ever resolve. Not only are they effective at identifying and treating issues, but they are very skillful at improving movement patterns and teaching recovery/strengthening exercises to get you back at it. I've also done physio with Steph and she's been an absolute game changer. I've been going to her primarily for IMS on my shoulder and for my quads. Her treatment is pretty much the only thing that has ever given me any relief for my ridiculously tight quads. Within a few sessions, I had pretty noticeable improvement in terms of mobility and strength as well as an improvement in pain referring into my knees and hips. Would highly recommend both services at CWC."* – Marc Edgett

"Great team all around, identified my issue right away and came up with a solution, thanks Steph!"* – Michael Bergeron

"Stephanie Clark at CWC not only helped me get back on my bike after a severely fractured wrist with plate install, but also guided me through an adapted workout regimen within weeks after my surgery. This helped tremendously with both my physical and mental rehabilitation. Thanks Steph!"* – Dustin Homeniuk
*Individual results may vary.
OUR PHYSIOTHERAPY TREATMENT APPROACH
This combination of therapy is backed by empirical evidence and often produces a lasting resolution of pain.

"Stephanie Clark loves figuring out what's wrong and loves fixing it. She's a problem solver and in my case she solved my hip issues! From her pretzel-like stretches, to acupuncture, to long-term recovery exercises, Steph never quits until she's figured things out. She's an awesome therapist and she's done an amazing job! I would recommend her for any physiotherapy. I would never even think to go see anyone else for physio now."* – James Conn

"I was having trouble with my left shoulder and neck, not sure what was causing it but it was painful enough to prompt me to seek professional help. I met with Stephanie and she took the time to listen to me, did some assessment to my arm, shoulder blade, neck, and immediately was able to find the cause of my pain. She also provided me with a video for recovery movements that's been really helpful in the healing process. I highly recommend Stephanie if you have sudden or ongoing pain."* – Juri Hioe

OFFICIAL THERAPISTS OF THE CANWEST GAMES
The CanWest Games are Canada's largest functional fitness event, hosting thousands of athletes and spectators. CWC is a proud supporter and holds the distinctive title as "the official therapists of the CanWest Games".
WE ARE CURRENTLY ACCEPTING NEW PATIENTS AND OFTEN HAVE SAME DAY APPOINTMENTS AVAILABLE