WHAT IS THE SYNERGISTIC METHOD™?
At CWC Sport Therapy, we believe that our approach to care is what sets us apart. Our "Synergistic Method"™ is a unique and effective approach to helping our clients reduce pain and improve their performance. Here's a short video of our approach to care, please read below to learn more:
Hi there, I'm Errol Clark,
Clinic Director at CWC Sport Therapy and a Professional Preventative Healthcare Coach. Thank you for taking the time to learn more about our unique form of care: "The Synergistic Method" and our TEAM based approach. This post will give you insight into how we effectively reduce pain through the use of manual therapy and movement prescription. We will also discuss how we help to inspire awesome lives.
Learn About Our Approach To Care:
Together, these core components produce a synergistic result that's greater than the sum of their parts. We're committed to providing our clients with the best possible care, and our "Synergistic Method"™ is just one of the ways we achieve that goal.
Our T.E.A.M. Based Approach:
At CWC Sport Therapy, we're all about teamwork. That's why T.E.A.M. is one of our core philosophies. It stands for Together Everyone Achieves More. We believe that every member of our team has something valuable to contribute, and that no one discipline is more important than the others. By combining the experience and education of all our professionals, we're able to provide our clients with the best possible care. We encourage open communication and patient flow, which allows us to craft treatment plans that produce lasting results and help to eliminate pain effectively and efficiently. We're passionate about helping our clients live their best lives. We believe that by working together, we can achieve more than we ever could alone
WHO DOES OUR TEAM CONSIST OF?
Well, at the highest level, it's our mentors and advisors. From our world class business Coach Dominic Rubino, to my Uncle Lindsay, the former president of the Canadian chapter of HSBC, to my immediate family, of which many are medical doctors and entrepreneurs. There's no shortage of mentorship, consultation and valid scientific insight. Not only are they available to help with the difficult questions that arise in providing effective healthcare, they ensure our organization as a whole remains aligned to our core values of spreading health, being innovative, having fun, continual-learning and utilizing the latest evidence-based scientific therapeutic interventions.
In the clinic, our robust TEAM currently consists of Doctors of Chiropractic, Physiotherapists, Registered Massage Therapists, Acupuncturists, Kinesiologists, and a number of Professional Preventative Healthcare Coaches, known to us as our PPHCs.
OUR UNIQUE DELIVERY OF SPORT THERAPY
Our therapy isn't reserved for elite athletes or sports teams. Everyone, including sedentary individuals, aging populations, and elite athletes can utilize our methods. We are concerned with the rehabilitation of the patient back to optimum levels of function and the prevention of injury… nothing more… nothing less.
Our Chiropractors, Physiotherapists, Registered Massage Therapists, Acupuncturists, and Kinesiologists all contribute to our unique method of Sport Therapy.
A MORE DETAILED LOOK AT OUR TREATMENT APPROACH
This combination of therapy is backed by empirical evidence and often produces a lasting resolution of pain.
PROFESSIONAL PREVENTATIVE HEALTHCARE COACHES
Our partner company, Rocky Point Fitness and Health, provides professional coaching services under the designation of PPHC. Their primary focus is on creating positive behavior changes through awareness, consultation, and assessment. Their team of coaches are excellent role models and inspire others to follow a healthy lifestyle. They are experts in assessing functional movement and physical capacity, prescribing exercise, offering nutritional guidance, addressing lifestyle habits, and evaluating body fat as a biomarker of health. Their invaluable contribution is critical to our mission of eliminating chronic pain and acute injuries, and ultimately, facilitating an awesome life.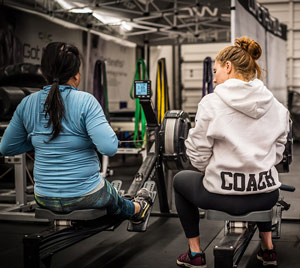 HOW OUR COACHES CONTRIBUTE TO THE COMPLETE RESOLUTION OF PAIN:
Effective pain management involves more than just treatment of symptoms, which is why movement is a vital part of the process. Our PPHCs understand this and help to create lasting change through movement, both mentally and physically. This often-overlooked component has countless proven benefits that are associated with reducing chronic pain. Our PPHCs are experts in this area and their contribution is invaluable.
Beyond movement, our PPHC coaches also assist in assessing body fat, dietary intake, and lifestyle habits. Your weight, diet, and lifestyle habits can contribute to chronic pain. By modifying your diet and lifestyle, you can find relief from chronic pain. For example, a slight reduction in body fat can significantly reduce the overall stress on weight-bearing joints. Removing dietary sensitivities can drastically reduce chronic inflammation and its associations with chronic pain. Finally, stress reduction techniques combined with behavioral and cognitive therapy can have a significant impact on your overall perception of pain.
Here's a little snippet that I borrowed from Harvard Medical Publications: "being overweight raises your risk for developing osteoarthritis (the most common joint disorder, which is due to wear and tear on a joint). First, excess weight puts additional stress on weight-bearing joints (the knee, for example). Second, inflammatory factors associated with weight gain might contribute to trouble in other joints (for example, the hands). Let's look at weight and your knees. When you walk across level ground, the force on your knees is the equivalent of 1½ times your body weight. That means a 200-pound man will put 300 pounds of pressure on his knees with each step. Add an incline, and the pressure is even greater: the force on each knee is two to three times your body weight when you go up and down stairs, and four to five times your body weight when you squat to tie a shoelace or pick up an item you dropped."
In summary, our PPHCs have their own areas of expertise and experience that assist our practitioners in eliminating pain. Their skills are integral to creating a supportive and dynamic environment for our team and patients. Now let's take a look at how they also help to inspire awesome lives.
INSPIRING AN AWESOME LIFE:
We've talked a lot about our team and how we effectively eliminate pain, but to us, eliminating pain is not enough, it's only half the battle. We're on a mission to help inspire awesome lives; for both our patients and our practitioners.
WHAT DEFINES AN "AWESOME LIFE"?
To us it's a life full of movement, adventure, and fun. One where you feel comfortable in your own skin; loving and respecting your body. One with capacity, ability, and function to perform. One full of social interaction and a strong sense of belonging. And finally, one that includes opportunities for personal growth and contribution to society.
We accomplish all of this through our active care exercise prescriptions, LIVE-FIT adventures, and social outings. They are scheduled regularly and help to deliver on our promise of an awesome life. Over the past several years we've been surfing, golfing, whitewater rafting, rock climbing, adventure racing, volleyball, dodgeball, hiking and mountain climbing, paintball, trampolining, ski trips, bubble soccer, water sliding, archery tag, and much more. We've raised thousands of dollars for charity and volunteered at dozens of community events. We hosted parties, potlucks, BBQs, and game nights.
In summary, it's not enough for us to simply focus on the elimination of pain, through our LIVE-FIT adventures, social outings, and community involvement we help to inspire awesome lives for everyone involved in our organization.
Thanks for learning about our Synergistic Method™, and our never ending pursuit of delivering world class care,
Warm regards,
– Errol Clark, CEO
WE ARE CURRENTLY ACCEPTING NEW PATIENTS AND OFTEN HAVE SAME DAY APPOINTMENTS AVAILABLE
REQUEST A FREE CONSULTATION WITH ONE OF OUR DOCTORS
If you're still not ready to book your initial discovery session, please feel free to book a FREE 10 minute consultation with one of our Doctors. They will happily answer any questions you might have and help determine if CWC is the right clinic for you.